CHOC Institutes :: Neuroscience Institute - Down Syndrome Program
CHOC Children's Down Syndrome Program - an Alliance with the Down Syndrome Association of Orange County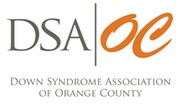 Children with Down syndrome have unique health care and developmental concerns that often require integrated services from a multitude of health care, social, and educational services. The CHOC Children's Down Syndrome Program is a community based clinic bridging community services and clinical specialists in Down syndrome to help ensure that these needs are being met. The clinic is not designed to replace the services of the primary care physician but rather to complement these services by providing supplementary medical care with an emphasis on preventive medicine and case management services. By collaborating with primary care physicians, Down syndrome specialists and community based support services we will help patients reach their potential and optimal health and development.
We provide:
Comprehensive medical assessment of children with Down syndrome from birth to age 18
Continuing follow-up care (to be assessed and coordinated with primary care physicians and families based on individual needs)
Referrals as required to other sub-specialists and ancillary services
Coordinated care for each patient will be managed by our staff
Referral Guidelines
Patients enrolled in managed care insurance plans will require authorization from the primary care physician. All necessary referral and authorization forms must be received before the patient's visit. To make a referral or request an appointment contact the CHOC Patient Access Center Phone at (888) 770-2462.
CHOC Neurology Center
1120 W. La Veta Avenue, Suite 125
Orange, CA 92868