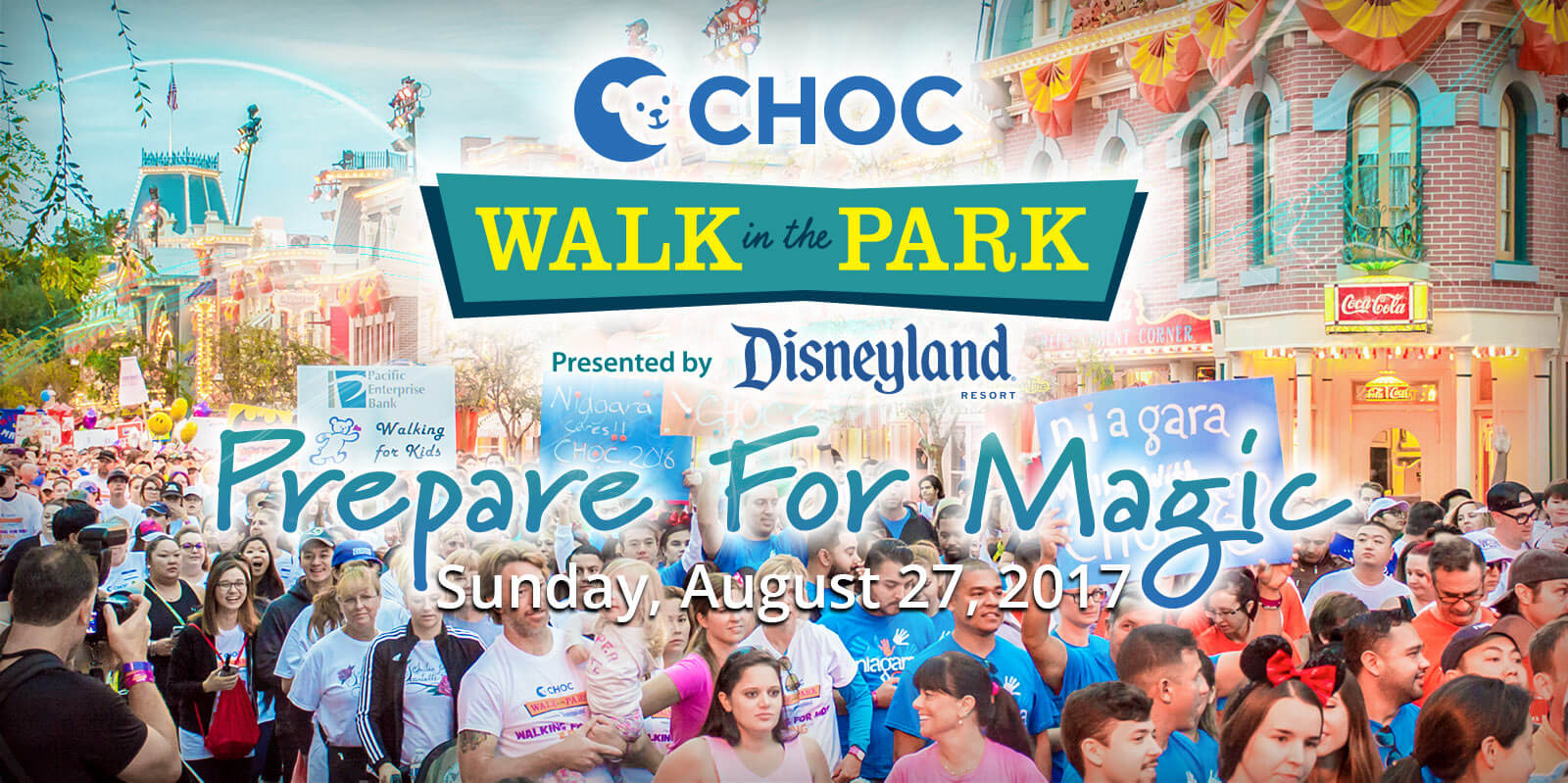 We're excited to announce that this year's CHOC Walk in the Park presented by Disneyland® Resort, will take place on
Sunday, August 27, 2017
Please join us for this one-of-a-kind event. With your favorite Disney® characters cheering you on, celebrating children has never been so fun! Experience Disneyland® as never before at the one and only walk to take place inside Disneyland® Resort.
Watch the video from the CHOC Walk in the Park.
The 26th annual CHOC Walk in the Park raised over $3.3 million dollars for CHOC Children's and CHOC at Mission.
The CHOC Walk Experience
This was our first year walking- and I was blown away! It was absolutely amazing! We will be walking every year for my daughter!!!! We were sent to CHOC after she was born with a cleft palate- she has been diagnosed with Stickler Syndrome, and has her whole Craniofacial Team at CHOC! Best doctors we could have ever asked for!!!!!! ❤️ We will walk every year now for ALL the kids! CHOC ROCKS! –Jamie Elser via Instagram
---
It's a very emotional walk, I had to hold back the tears many times that day. –Cookie via Instagram
This was our sixth year doing the CHOC walk in honor of our little lion man, Leandro. Our family misses him every day but are eternally grateful for the time we did have with him. Thank you for all your wonderful work, CHOC! –Team Leandro's Lion Heart via Facebook
---
It was truly an amazing, inspirational, humbling experience. Thank you to CHOC for the wonderful work they do and thank you to everyone for sponsoring us! –Nicola Cossio via Facebook