CHOC Docs
Naser M Elbalalesy, MD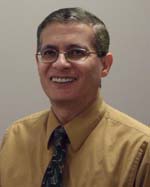 Office and Contact Information
17822 Beach Blvd
Suite 373
Huntington Beach, CA 92647
phone: 714-848-3333
fax: 714-698-1652


map & directions
27871 Medical Center Rd
Suite 140
Mission Viejo, CA 92691
phone: 714-848-3333
fax: 949-218-4137


map & directions
Web Site:
http://www.elbalalesyneuro.com
---
Physician Bio
For more than 12 years, Dr. Elbalalesy has treated children with a variety of pediatric neurological conditions and disorders. He has special interests in epilepsy, seizures, headaches (including migraines), developmental disorders (including Autism, ADD, and ADHD), and movement disorders (including tics and Tourette syndome)
Dedicated to clinical excellence, Dr. Elbalalesy is board certified in Neurology with Special Qualification in Child Neurology by the American Board of Psychiatry and Neurology. Dr. Elbalalesy attended medical school in Tanta, Egypt. He served his fellowship in Epilepsy and Clinical Neurophysiology at the University of Virginia Medical Center. He completed a Pediatric Neurology residency at the University of Mississippi Medical Center and a Pediatrics residency at Overlook Hospital, a major teaching affiliate of Columbia University College of Surgeons and Physicians.
Education
Medical School
Tanta University in Tanta, Egypt
Pediatric Residency
Overlook Hospital
Pediatric Neurology Residency
University of Mississippi Medical Center
Epilepsy and Clinical Neurophysiology Fellowship
University of Virginia Medical Center, Charlottesville, Virginia
Board Certifications
Neurology with Special Qualifications in Child Neurology
Professional Organizations
American Academy of Neurology
Child Neurology Society (CNS)
American Academy of Pediatrics (AAP)
The Egyptian Medical Association