CHOC Docs
Dorit B Ben-Ezer, MD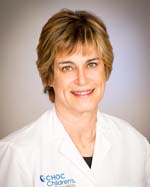 Office and Contact Information
CHOC Children's Specialists
1201 W. La Veta
Orange, CA 92868
phone: (714) 509-8324
fax: (714) 509-4590


map & directions
Web Site:
http://www.choc.org/specialists
---
Physician / Researcher Bio
Medical Director of CHOC Children's Nephrology Program, Associate Director of the St. Joseph Hospital Nephrology Program and CHOC Children's Specialists Chief of Nephrology, Dorit Ben-Ezer, M.D. has specialized expertise in renal failure, hypertension, nephrotic syndrome, renal stones, dialysis and renal biopsy. Dr. Ben-Ezer is board certified in pediatric nephrology. She served her fellowship at UCLA Center for the Health Sciences in Los Angeles. She completed her residency and internship at Soroka Medical Center in Beer-Sheva, Israel, and at Chaim Sheba Medical Center in Tel-Hashomer, Israel, respectively. She is a graduate of the Sackler School of Medicine at Tel Aviv University in Israel. Dr. Ben-Ezer also speaks Hebrew.
UCLA Center for Health Sciences, Los Angeles, California
---