CHOC Docs
Shaheen I Idries, MD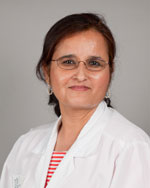 Office and Contact Information
500 Superior Ave
Suite 140
Newport Beach, CA 92663
phone: (949) 631-3603
fax: (877) 484-4017


map & directions
CHOC Children's Specialists
1201 W La Veta
Orange, CA 92868
phone: (714) 509-4099
fax: (714) 509-4299


map & directions
Web Site:
http://www.choc.org/specialists
---
Physician / Researcher Bio
Pediatric gastroenterologist Shaheen Idries, M.D. specializes in treating constipation, GER, inflammatory bowel disease and intestinal motility disorders. Dr. Idries is board certified in pediatrics and board admissible in pediatric gastroenterology. She served her fellowship and internship at UCI Medical Center in Orange. Dr. Idries completed her residency at Winthrop University Hospital in Long Island. She is a graduate of Dow Medical College in Pakistan. Dr. Idries is assistant director of CHOC Children's Gastrointestinal Motility Center
Research
Dr. Idries is one of the only researchers in southern California doing long-term motility studies. She is also currently looking at the effect of erythromycin and octreotide on antroduodenal manometry. In the future, Dr. Indries would like to start a program at CHOC for children with structural bowel defects.
---
Education
Trinity Methodist Girls High School, Karachi Pakistan
St.Joseph College for Women, Karachi Pakistan
Dow Medical College, Karachi Pakistan
Board Certifications
American Board of Pediatrics
Board Eligible American Board of Pediatrics sub-board of Pediatric Gastroentrology
Published Works
S. Idries, Di Lorenzo, C. Flores, AF, Hyman, PE: Di Lorenzo C, Lucanto C, Flores AF, Idries S, Hyman PE. J Pediatr Gastroenterol Nutr. 1999 Sep;29(3):293-6.

Di Lorenzo C, Lucanto C, Flores AF, Idries S, Hyman PE. Effect of octreotide on gastrointestinal motility in children with functional gastrointestinal symptoms. J Pediatr Gastroenterol Nutr. 1998 Nov;27(5):508-12.