CHOC Docs
Kenneth E Grant, MD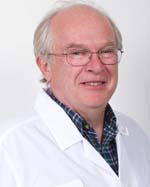 Office and Contact Information
2801 Atlantic Avenue
Long Beach, CA 90806
phone: (562) 933-3009
fax: (562) 933-8569


map & directions
500 Superior Ave
Suite 140
Newport Beach, CA 92663
phone: (949) 631-3603
fax: (877) 484-4017


map & directions
CHOC Children's Specialists
1201 W La Veta
Orange, CA 92868
phone: (714) 509-4099
fax: (714) 509-4299


map & directions
Web Site:
http://www.choc.org/specialists
---
Physician / Researcher Bio
Kenneth Grant, M.D. specializes in the treatment and management of pediatric gastroenterology disorders, with particular emphasis in growth and development. Dr. Grant is board certified in pediatric gastroenterology. He served his fellowship at Massachusetts General Hospital in Boston and completed both his internship and residency at Children's Hospital of Buffalo in New York. He is a graduate of Albany Medical College in New York. Dr. Grant is a member of the CHOC Children's Specialists Board of Directors.
Dr. Grant's clinical interests include nutrition, growth and development, inflammatory bowel disease, and eosinophilic esophagitis.
Research
Currently, Dr. Grant is studying noninvasive techniques for diagnosing and monitoring eosinophilic esophagitis using an imaging technique that will measure the natural fluorescence of the eosinophils. Dr. Grant is working to combine CHOC's eosinophilic esophagitis clinic with the autism clinic so that the two treatment teams can work together on autism research.
During his career, Dr. Grant has been published in numerous books and journals, including the text Office Pediatrics and the journals Pediatric Gastroenterology and Nutrition, the Annals of Surgery, and Gastroenterology.
---
Education
Clinical & Research Fellowship
Pediatric Gastroenterology & Nutrition
Massachussetts General Hospital & Boston Children's Hospital, Boston, MA
Pediatric Residency
Children's Hospital of Buffalo, Buffalo, NY
Medical School
Albany Medical College, 47 New Scotland Ave, Albany, NY
Research and Teaching Fellowship, NIH Training Grant
Department of Nutrition and Food Science
Massachussets Institute of Technology, Boston, MA
Board Certifications
Pediatric Gastroenterology
Honors and Awards
Orange County Medical Association's Physicians of Excellence 2010-2012
Published Works
Nguyen, TT, Dyer DL, Dunning DD, Rubin SA, Grant KE, and Said HM. Folate transport in human intestine: isolation of a cDNA clone, functional expression in Xenopus oocytes, and tissue distribution of complementary RNA. Gastro 112(3):783-91, 1997

McCloud E, Dyer DL, Grant KE, and Said HM. Uptake of L-Carnitine by human intestinal epithelial cell line, Caco-2. Gastro 111(6): 1534-40, 1996.

Said HM, Ma TY and Grant KE. Regulation of riboflavin intestinal uptake by protein kinase A: Studies with cultured human-derived Caco-2 cells. Am J Physiol 267:G955-59, 1994

McCloud E, Mathis RK, Grant KE, and Said HM. Intestinal uptake of uridine in suckling rats: Mechanism and ontogeny. Pro Soc Exp Biol Med 206 (4):425-30, 1994

Firouzbakhsh S, Mathis R. Dorchester W, Osease R, Groncy P, Grant KE, Finklestein J. Measured Resting energy expenditure in children. J Ped Gi and Nutr 16: 136-42, 1993

Haratz PR, Carter EA, Sullivan D, Grant KE, et al. Effect of thermal injury in the rat on transfer of IgA protein into bile. An of Surg 210: 203-7, 1989