CHOC Docs
Richard P Mungo, DDS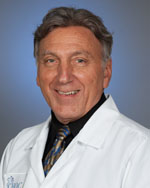 Office and Contact Information
7891 Talbert Avenue
Suite 103
Huntington Beach, CA 92648
phone: (714) 841-4990
fax: (714) 847-1039


map & directions
---
Physician Bio
Dr. Mungo attended dental school at Case Western Reserve School of Dental Medicine. He completed residency at Boston University School of Graduate Dentistry. He performed a fellowship at USC School of Dentistry Fellowship in Craniofacial Anomalies. He is affiliated with the American Adacemy of Pediatric Dentistry, Western Society of Pediatric Dentistry, USC School of Dentistry, USC School of Dentistry, and the California Society of Pediatric Dentistry. Honors include: Fellow in the American College of Dentists.
Dr. Mungo's philosophy of care is to strive to offer the highest quality of oral health care for the children of our community in a warm and caring atmosphere, culturally sensitive and fully attentive to our patients' needs.
---
CHOC Articles & Publications
CHOC physicians honored as "agents of change"


Physician Connection: Summer 2010
The Children and Families Commission of Orange County is commemorating its 10th anniversary by paying tribute to 10 extraordinary Orange County residents whose compassion and dedication have profound...
Spotlight: Richard Mungo, D.D.S.


Physician Connection: Spring 2007
He wages a daily battle against gummy bears, sugary drinks and other tooth-destroying snacks. Richard Mungo, D.D.S., typically spends his Fridays in the CHOC operating room treating patients whose ...
Take Care Of Those Baby Teeth


Kid's Health (Archive): Winter 2005
They are just as important as the permanent teeth that will come in later. In fact, a CHOC pediatric dentist and the American Academy of Pediatric Dentistry recommend the first dental visit b...
---