CHOC Docs
Heather C Huszti, PhD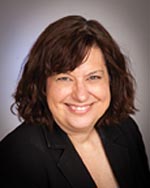 Office and Contact Information
1201 W La Veta
Orange, CA 92868
phone: (714) 509-8481
fax: (714) 509-8756


map & directions
---
Administrative Appointments
Chair, Psychology, CHOC Children's
Physician / Researcher Bio
Heather Huszti, Ph.D., is a licensed psychologist and section chief of CHOC Children's Pediatric Psychology. She also is the director of training for the Psychology Training Program at CHOC Children's. She completed her doctoral degree in clinical psychology with an emphasis in family therapy from Texas Tech University and completed an internship and fellowship at the University of Oklahoma Health Sciences Center (OUHSC). She was on faculty at OUHSC, where she was the director of the Pediatric Psychology Program. She joined CHOC Children's in 2002.
Dr. Huszti has served as a principal investigator on a number of federally funded research projects with a focus on adherence. Her areas of interest include pediatric psychology, adherence, consultation and liaison, techniques to help reduce pain, and individuals with hematologic disorders.
CHOC Articles & Publications
Help Your Child Fight Cyberbullying


Kid's Health (Archive): Spring 2011
In today's digital world, cyberbullying has become an increasingly common and serious issue. Whether posting mean comments on a social networking site, such as Facebook, or sending threatening e-mail ...
When Your Child Is The Bully


Kid's Health (Archive): Spring 2011
No parent wants to learn that their child is the bully. If it does happen, Dr. Huszti suggests trying to find out what led to the behavior. "It may be that your child is struggling in school or with f...
---
Events
Obesity - A Primary Approach: Prevention, Practice, Planning


Saturday, September 27, 2014
CME Event - for clinical professionals
Why should you attend? Experts will provide an educational update, with tools for obesity prevention, motivational interviewing, nutrition therapies and management of co?morbidities....
---