CHOC Docs
Mark W Daniels, MD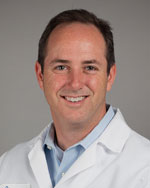 Office and Contact Information
CHOC Children's Endocrine & Diabetes Center
520 Superior Ave., Suite 160
Newport Beach, CA 92663
phone: (949) 631-2062
fax: (877) 390-6590


map & directions
CHOC Children's Specialists
1201 W La Veta
Orange, CA 92868
phone: (714) 509-8634
fax: (714) 509-4049


map & directions
Web Site:
http://www.choc.org/specialists
---
Physician / Researcher Bio
Mark Daniels, M.D. is board certified in pediatrics and in pediatric endocrinology. He has expertise in diagnosis and management of growth, puberty and bone mineral disorders and in the management of diabetes mellitus. Dr. Daniels completed his residency and his fellowship training at the Lucile Salter Packard Children's Hospital at Stanford.
---
Education
Medical School
Stanford University School of Medicine, Stanford, CA
Pediatrics Residency
Lucile Salter Packard Children's Hospital at Stanford, CA
Pediatric Endocrinology Fellowship
Lucile Salter Packard Children's Hospital at Stanford, CA
Board Certifications
Pediatrics
Pediatric Endocrinology
Published Works
Prins BA, Weber MJ, Hu RM, Pedram A, Daniels M, Levin ER. Atrialnatriuretic peptide inhibits mitogen-activated protein kinase through the clearance receptor. Potential role in the inhibition of astrocyteproliferation. J Bioi Chern. 1996 Jun 14; 271(24):14156-62.

Daniels, M. Reiter's Syndrome in an HIV Positive Male. Stanford Medical Student Clinical Journal, 19962(1): 4-6.

Yao X, Hu JF, Daniels M, Shiran H, Zhou X, Yan H, Lu H, Zeng Z, Wang Q, Li T, Hoffman AR. A methylated oligonucleotide inhibits IGF2 expression and enhances survival in a model of hepatocellular carcinoma. J Clin Invest. 2003 Jan; I I 1(2):265-73

Yao X, Hu JF, Daniels M, Yien H, Lu H, Sharan H, Zhou X, Zeng Z, Li T, Yang Y, Hoffman AR.. A Novel Model of Hepatocellular Carcinoma in Nude Mice. Clin Cancer Res. 2003 Jul;9(7):2719-26. Gandrud LM, Cheung JC, Daniels MW, Bachrach LK. Low-dose intravenous pamidronate reduces fractures in childhood osteoporosis. J Pediatr Endocrinol Metab. 2003 Jul-Aug; 16(6): 887-92.

Daniels M, Wilson DM, Paguntalan HG, Hoffman AR, Bachrach LK. Bone Mineral Density in Pediatric Transplant Recipients, Transplantation,. 2003 Aug 27; 76(4): 673-8.

Skyler JS, Greenbaum CJ, Lachin JM, Leschek E, Rafkin-Mervis L, Savage P, Spain L, and the Type I Diabetes TrialNet Study Group. Daniels M. and Speer, H. Study Group Member. Type I Diabetes TrialNet - An International Collaborative Clinical Trials Network. Annals of the New York Academy of Sciences 2008; In Press.

Skyler JS and the Type I Diabetes TrialNet Study Group. Daniels, M. and Speer, H. Study Group Member.Update on Worldwide Efforts to Prevent Type I Diabetes. Annals of the New York Academy of Sciences 2008; In Press.

Mahon J, Sosenko JM, Rafkin-Mervis LE, Krause-SteinraufH, Lachin JM, Thompson C, Bingley PJ, Bonifacio E, Palmer JP, Eisenbarth GS, Wolfsdorf J, Skyler JS, for the TrialNet Natural History Committee and Type I Diabetes TrialNet Study Group. Daniels, M and Speer, H. Study Group Member. The TrialNet Natural History Study of the Development of Type I Diabetes: objectives, design, and initial results. Pediatric Diabetes 2008: [Epub ahead of print] doi: 10.llll/j.13995448.2008.00464.

H. Peter Chase, Ellen Lescheck, Lisa Rafkin-Mervis, Heidi KrauseSteinrauf, Sonia Chritton, Smita M. Asare, Sara Adams, Jay S. Skyler, Michael Clare-Salzler and M. Daniels, H. Speer and the Type I Diabetes TrialNet NIP Study Group. Nutritional Intervention to Prevent (NIP) Type I Diabetes A Pilot Trial ICAN: Infant, Child, & Adolescent Nutrition 2009; I; 98 Richard M. Bergenstal, M.D., William V. Tamborlane, M.D., AndrewAhmann, M.D., John B. Buse, M.D., Ph.D., George Dailey, M.D., StephenN. Davis, M.D., Carol Joyce, M.D., Tim Peoples, M.A., Bruce A. Perkins,M.D., M.P.H., John B. Welsh, MD., Ph.D., Steven M. Willi, M.D.,Michael A. Wood, M.D., for the STAR 3 Study Group including M.Daniels, J. Krantz, H. Speer and J. Less. Effectiveness of SensorAugmentedInsulin-Pump Therapy in Type I Diabetes. New EnglandJournal ofMedicine. Published at www.nejm.org June 29, 2010(10.1 056/NEJMoal 002853)