CHOC Docs
James P Cappon, MD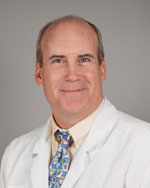 Office and Contact Information
CHOC Children's Specialists
1201 W La Veta Ave
Orange, CA 92868
phone: (714) 509-8620
fax: (714) 509-4072


map & directions
Web Site:
http://www.choc.org/specialists
---
Physician / Researcher Bio
James Cappon, M.D. provides the full range of tertiary-level critical care procedures, with expertise in mechanical ventilation and management of respiratory failure. He is board certified in both pediatrics and pediatric critical care medicine. Dr. Cappon served his fellowship at Harbor-UCLA/CHOC /Martin Luther King hospitals. Both his residency and internship were completed at Harbor/UCLA Medical Center in Torrance. Dr. Cappon is a graduate of the University of New Mexico School of Medicine in Albuquerque. Dr. Cappon is fluent in Spanish. Dr. Cappon also serves as the CHOC Director of Patient Safety.
Education
Medical School
University of New Mexico, School of Medicine, Albuquerque, New Mexico
Residency
Harbor-UCLA Medical Center, Torrance, California
Fellowship - Critical Care/Pulmonology
Harbor-UCLA Medical Center/Children's Hospital of Orange County/Martin Luther King Jr. Medical Center, Department of Pediatrics, Division of Pediatric Critical Care/Pulmonology
Board Certifications
Research
Dr. Cappon is dedicated to studying best practices in patient safety and quality improvement. His past and current research has focused on adverse event triggers in pediatric intensive care units; improved assessment, triage, and safety for pediatric transport; and reducing catheter-associated bloodstream infections. Dr. Cappon is currently coinvestigator in eight studies at CHOC, including studies looking at genomic analysis of pediatric systemic inflammatory response syndrome, sedation management in pediatric patients with acute respiratory failure, and therapeutic hypothermia after pediatric cardiac arrest. He is involved in several studies dealing with influenza and a prospective cohort study looking at pertussis in U.S. children.
In all, Dr. Cappon's research into patient safety, quality improvement, and pediatric transport has made CHOC a leader in pediatric transport medicine. In fact, CHOC is in the top five pediatric transport hospitals in the nation. Also because of his expertise, Dr., Cappon has presented throughout the country on critical care, pediatric transport, patient safety, and quality.
Published Works
Book Chapters
Cappon JP. High-frequency oscillatory ventilation. In: Taeusch HW, Christiansen RO, Buescher ES (eds): Pediatric and Neonatal Tests and Procedures. Philadelphia, WB Saunders Co. 1996, pp 109-119.

Peer Reviewed Publications
Crowley MR, Katz RW, Kessler R, Simpson SO, Levy H, Hallin GW, Cappon JP, Krahling JB, Wernly J. Successful treatment of adults with severe Hantavirus pulmonary syndrome with extracoporeal membrane oxygenation. Critical Care Medicine 1998; 26:409-14.

Cappon JP, Brasel J, Mohan S, Cooper DM. Effect of brief exercise on circulating insulin-like growth factor-I. J Appl Physiol 1994;76:2490-6. Cappon JP, Ipp E, Brasel JA, Cooper DM. Acute effects of high-fat and high-glucose meals on the growth hormone response to exercise. J Clin Endocrinol Metab 1993;76:1418-1422.

Connolly JR, Hicks RT, Emmanuel KN, Cappon JP, Sinnock S. Bibliography with abstracts of geological literature pertaining to Southern Nevada with particular reference to the Nevada Test Site. Sandia Report SAND82-2212, May 1983.

Abstracts
Villareal D, Cappon JP, Cleary JP. Use of high-frequency ventilation and inhaled nitric oxide during transport of critically ill infants and children. Snowbird High-Frequency Ventilation Conference, 2002

DiPaola J, Schwartz PH, Anas NA, Butler TJ, Cappon JP, Stein SA. Obesity, diabetic ketoacidosis, malignant hyperthermia, and rhabdomyolysis: A new phenotype of carnitine palmitoyl transferase deficiency? 2000.

Cappon JP, Banez M. Al-Jundi S, Anas N. Failure of HeliOx to improve gas exchange in severe congenital tracheal stenosis: case report. Pediatric Critical Care Colloquium, Hot Springs, AK, 1997.

Crowley MR, Kessler R, Cappon JP, Katz R, Levy H, Simpson S, Wernly J. ECMO for adults with cardiogenic shock from Hantavirus Pulmonary Syndrome. ELSO 1994.

Tilling R, Gillespie B, Cappon JP. Sustained duration air transport of a pediatric ECMO patient. ELSO J 1993; 5:31.

Cappon JP, Anas N. High Frequency Oscillatory Ventilation in severe pediatric respiratory failure. Am Rev Resp Dis 1993; 147:A887.

Cooper D, Cappon J, Brasel J. Effect of exercise induced growth hormone (E-GH) release on subsequent E-GH and IGF-I. FASEB J 1992; 6(4):A1467.

Cappon J, Brasel J, Cooper D. Dietary modulation of exercise induced growth hormone release in adult men. FASEB J 1992; 6(4):A1214.