CHOC Docs
Julie A Moghal, PhD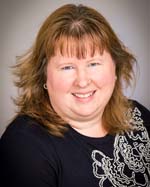 Office and Contact Information
1201 W La Veta
Psych
Orange, CA 92868
phone: (714) 509-8481
fax: (714) 509-8756


map & directions
---
Physician Bio
Julie Moghal, Ph.D., is a licensed psychologist and director of pediatric psychology at CHOC Children's. She is the co-chair of CHOC Children's Hospital medical ethics committee. Her areas of interest include medical ethics, use of integrative medicine in psychological care, palliative care, and psychotherapy with children and adolescents with medical trauma or adherence difficulties. She provides psychotherapy and diagnostic assessment supervision to students enrolled in the CHOC practicum, pre-doctoral internship and post-doctoral fellowship programs.
Dr. Moghal completed her doctoral degree in clinical psychology from the University of Toledo in Toledo, Ohio, after receiving a bachelor's degree from the University of Michigan. She completed an APA-accredited internship at CHOC Children's and post-doctoral fellowship with a specialization in young children at the Children's Health Council in Palo Alto.
Education
Psychology School
University of Toledo, OH
Psychology Intern
CHOC Children's Hospital, Orange, CA
Postdoctoral Psychology Fellow
Children's Health Council, Palo Alto, CA
CHOC Articles & Publications
Could Your Child Be Stressed Out?


Kid's Health (Archive): Winter 2007
Depending on a child's temperament, seemingly mundane concerns related to school and peers may actually be very stressful. ...
---