CHOC Docs
Andrew Shulman, MD PhD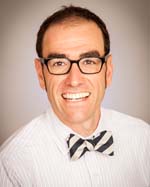 Office and Contact Information
CHOC CS Rheumatology
1201 W La Veta Ave
Orange, CA 92868
phone: (714) 509-8617
fax: (714) 509-4590


map & directions
CHOC Children's Specialty Center (Newport Beach Clinic at Hoag Heath Center)
500 Superior Ave., Suite 140
Newport Beach, CA 92660
phone: (714) 509-8617
fax: (714) 509-4590


map & directions
---
Physician Bio
Andrew Shulman MD, PhD brings his extensive training in the diagnosis and management of pediatric autoimmune and inflammatory conditions and research experience in molecular mechanisms of disease to the CHOC division of pediatric rheumatology. As a pediatric rheumatologist, he cares for patients with juvenile arthritis, systemic lupus erythematosus and related conditions, juvenile dermatomyositis, vasculitides, uveitis, periodic fever syndromes and other autoinflammatory diseases. He frequently assists colleagues in the recognition and treatment of patients with pain amplification syndromes. The practice of pediatric rheumatology combines Dr. Shulman's interests in working with an under-served population of kids, basic mechanisms of molecular immunology and in pediatric resident and rheumatology fellow education.
Dr. Shulman grew up in suburban Philadelphia and is a graduate of Lower Merion High School. As a Harvard undergraduate, he pursued interests in molecular biology research, humanities, service, outdoor leadership and captained the tennis club. Drawn to Texas by outstanding science mentors, he joined the medical scientist training (MD/PhD) program at UT Southwestern in Dallas. With the guidance of Dr. David Mangelsdorf, his PhD dissertation research shed light on a mysterious area of nuclear hormone receptor research ("the phantom ligand effect") and appeared in the journal Cell. As a 3rd year medical student at Children's Medical Center Dallas, a serendipitous encounter with pediatric rheumatologist Dr. Lynn Punaro and a patient with Systemic-onset Juvenile Idiopathic Arthritis (SoJIA) proved formative.
Returning to Boston, Dr. Shulman was a pediatrics intern and resident in the Boston Combined Residency Program of Children's Hospital Boston and Boston Medical Center. Working with some of the hospital's most talented clinicians and challenging cases, he was a pediatric rheumatology fellow in the Children's Hospital Boston Division of Allergy, Immunology and Rheumatology under the direction of Dr. Robert Sundel. Dr. Shulman pursued basic research in innate immune mechanisms in the Harvard School of Public Health laboratory of Dr. Laurie Glimcher, now Dean of Weill Cornell Medical College. Returning to Dallas, Dr. Shulman performed translational research in juvenile dermatomyositis with Drs. Punaro and Virginia Pascual and completed his clinical training where it began at UT Southwestern. Dr. Shulman's publications encompass translational research in Kawasaki disease, anti-interleukin 1 treatment in SoJIA, critical care of the pediatric patient with rheumatic disease and molecular mechanisms of nuclear hormone receptors in the metabolic syndrome. Dr. Shulman has interests in literature and writing for a general readership. He writes the blog "Left on Longwood" and has contributed to "Rheum School," a site for pediatric rheumatologists and trainees.
Dr. Shulman enjoys Southern California living with his wife Robin, a marketing professional and former professional snowboarder. He is a passionate tennis player, runner, outdoorsman and home cook. Surfing is his latest, favorite challenge.
---
Education
Medical School
University of Texas Southwestern Medical Center, Dallas, Texas
Residency - Pediatrics
Children's Hospital of Boston, Massachusetts
Fellowship - Pediatric Rheumatology
Children's Hospital of Boston, Massachusetts
Fellowship - Pediatric Rheumatology
University of Texas Southwestern Medical Center, Dallas, Texas
Board Certifications
Pediatrics
Pediatric Rheumatology
Published Works
1) Parker D., Jhala U.S., Radhakrishnan I., Yaffe M.B., Reyes C., Shulman A.I., Cantley L.C., Wright P.E., and Montminy M. Analysis of an activator:coactivator complex reveals an essential role for secondary structure in transcriptional activation. Mol Cell 2, 353-359 (1998).

2) Michael L.F., Asahara H., Shulman A.I., Kraus W.L., and Montminy M. The phosphorylation status of a cyclic AMP-responsive activator is modulated via a chromatin-dependent mechanism. Mol Cell Biol 20(5), 1596-1603 (2000).

3) Tanaka T., Takeno T., Watanabe Y., Uchiyama Y., Murakami T., Yamashita H., Suzuki A., Aoi R., Iwanari H., Jiang S.Y., Naito M., Tachibana K., Doi T., Shulman A.I., Mangelsdorf D.J., Reiter R., Auwerx J., Hamakubo T., Kodama T. The generation of monoclonal antibodies against human peroxisome proliferator-activated receptors (PPARs). J Atheroscler Thromb 9(5), 233-242 (2002).

4) Adachi R., Shulman A.I., Yamamoto K., Shimomura I., Yamada S., Mangelsdorf D.J., and Makishima M. Structural determinants for vitamin D receptor response to endocrine and xenobiotic signals. Mol Endocrinol 18(1), 43-52 (2004).

5) Shulman A.I., Larson C., Mangelsdorf D.J., and Ranganathan R. Structural determinants of allosteric ligand activation in RXR heterodimers. Cell 116, 417-429 (2004).

6) Shulman A.I. and Mangelsdorf D.J. Retinoid X Receptor heterodimers in the metabolic syndrome. N Engl J Med 353(6), 604-615 (2005).

7) Nigrovic P.A., Mannion M., Prince F.H.M., Zeft A., Rabinovich C.E., van Rossum M.A.H., Cortis E., Pardeo M., Miettunen P.M., Janow G., Birmingham J., Eggebeen A., Janssen E., Shulman A.I., Son M.B., Hong S., Jones K., Ilowite N.T., Cron R.Q., Higgins G.C. Anakinra as first-line disease-modifying therapy in systemic juvenile idiopathic arthritis. Arthritis and Rheumatism 63(2), 545-555 (2011).

8) Shulman A.I. and Punaro M. Critical care of the pediatric patient with rheumatic disease. Current Opinion in Pediatrics 23, 263-268 (2011).

9) Kentsis A., Shulman A., Ahmed S., Brennan E., Monuteaux M.C., Young-Ho L., Lipsett S., Paulo J.A., Dedeoglu F., Fuhlbrigge R., Bachur R., Bradwin G., Arditi M., Sundel R.P., Newburger J.W., Steen H., and Kim S. Urine proteomics for discovery of improved diagnostic markers of Kawasaki disease. EMBO Molecular Medicine 4, 1-11 (2012).

Textbook Chapter:

Janssen E, Shulman A.I., and Sundel R. "Autoimmune Diseases" in Pediatric Allergy: Principles and Practice, 2nd edition. Leung D.Y.M., Sampson H.A., Geha R., and Szefler S.J. eds, Saunders, 160-169, 2011.