CHOC Docs
Melissa Batista, Psy.D.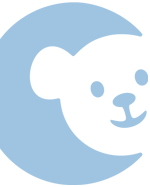 Office and Contact Information
1201 W La Veta
Orange, CA 92868
phone: (714) 509-8481
fax: (714) 509-8756


map & directions
---
Physician Bio
Melissa Batista, Psy.D., is a licensed psychologist who has been with CHOC Children's since 2011. She completed her doctoral degree in clinical psychology at Rutgers University in New Jersey after receiving a bachelor's degree from Cornell University in New York and a master's degree in psychology from the Teachers College of Columbia University in New York City. She completed her internship in child clinical/pediatric psychology and child maltreatment at La Rabida Children's Hospital in Chicago, followed by a two-year fellowship in consultation and liaison at CHOC Children's.
Dr. Batista's areas of interest include psychotherapy treatment for children and adolescents with medical conditions, anxiety disorders and trauma. She also supervises pre-doctoral interns through the CHOC psychology training program.
Education
Psychology School
Graduate School of Applied & Professional Psychology/Rutgers University, Piscataway, NJ
Pedatric Psychology Postdoctoral Training
Children's Hospital of Orange County, Orange, CA