CHOC Docs
Sharief Taraman, MD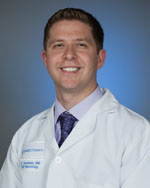 Office and Contact Information
1201 W La Veta
Orange, CA 92868
phone: (714) 509-7601
fax: (714) 509-7650


map & directions
---
Physician Bio
Sharief Taraman, M.D. is a CHOC Children's Specialists Neurologist and Clinical Instructor at UC Irvine. Dr. Taraman is board certified in Neurology with special qualifications in child neurology and board eligible in Pediatrics. He is a Magna Cum Laude graduate of the University of Michigan majoring in Biochemistry and Psychology. He completed his medical education at Wayne State University School of Medicine in 2006 and went on to complete residency training in Pediatrics and Pediatric Neurology at the Children's Hospital of Michigan.
Dr. Taraman served as Pediatric Neurology Chief Resident in 2010. In his role as Chief Resident of Pediatric Neurology, he actively participated in the clinical education of residents, coordinating board reviews for Pediatrics and Pediatric Neurology, and arranging the Grand Rounds for the Pediatric Neurology division. Dr. Taraman has given presentations both nationally and internationally, including "Advances in Neuroradiology MR Spectroscopy, Diffusion Tensor Imaging, Fiber Tracking, and PET Scanning" at Heliopolis Hospital, Cairo, Egypt.
By utilizing technology in his teaching methodology such as online videos, podcasts, and interactive websites, Dr. Taraman has been successful at engaging students and residents. With his background in technology and computer expertise, Dr. Taraman served as physician liaison responsible for evaluating and assisting in the implementation of the electronic health record throughout the medical system at the Detroit Medical Center.
Dr. Taraman's clinical interests include, Neuroimmuniology (Demyelinating disorders, ADEM, multiple sclerosis, CNS vasculitis), Epilepsy, Encephalitis, Stroke and Neurorehabilitation. His research interests include, Neurotechnology (brain/computer interfaces) and Bioinformatics. Dr. Taraman is skilled in the Lumbar Puncture specialty procedure.
Dr. Taraman is a recipient of the 2011 American Academy of Neurology Annual Meeting Scholarship, a 2010 Gold Humanism Honor Society Inductee and is a member of the International Child Neurology Association. Dr. Taraman was nominated as the first recipient of the "Friend to Nurses" Award.
In his new appointment at the Children's Hospital of Orange County, Dr. Taraman is eager to continue his commitment to educating and explore his research interests in Neurotechnology, including brain-computer interfaces, advancement of electronic health records, and telemedicine as well as continuing his community involvement by helping the medically underserved communities of Southern California. Dr. Taraman is fluent in English and conversational in Arabic.
"I approach every patient as if they were my own child. I work to empower patients and families by educating them on their illness and treatments. I am humbled that we, as physicians, can learn a great deal from our patients if we take the time to learn from them." – Dr. Sharief Taraman


---