CHOC Docs
Sharief Taraman, MD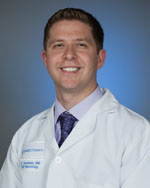 Office and Contact Information
CHOC Children's Neurology Center
1120 W. La Veta Ave.
Suite 125
Orange, CA 92868
phone: (714) 509-7601
fax: (855) 246-2329


map & directions
CHOC Children's Specialists
1201 W. La Veta Ave.
Orange, CA 92868
phone: (714) 509-7601
fax: (855) 246-2329


map & directions
Web Site:
http://www.choc.org/specialists/neurology
---
Administrative Appointments
Neurology, CHOC Children's Specialists
Academic Appointments
Associate Clinical Professor
University of California, Irvine School of Medicine
Physician Bio
As an expert in pediatric neurology, Dr. Taraman's clinical interests include, neuroimmuniology (demyelinating disorders, acute disseminated encephalomyelitis (ADEM), multiple sclerosis, central nervous system (CNS) vasculitis), epilepsy, encephalitis, stroke and neurorehabilitation. His research interests include, neurotechnology (brain/computer interfaces) and bioinformatics. Dr. Taraman serves on the planning committee for Pediatrics 2040: Trends and Innovations for the Next 25 Years, a one-of-a-kind conference designed to cover relevant and future pediatric trends and technology advances, revolutionizing care for pediatric patients.
With his background in technology and informatics expertise, Dr. Taraman took on the role of physician liaison responsible for evaluating and assisting in the implementation of the electronic health record throughout the medical system at the Detroit Medical Center. Dr. Taraman currently performs as one of CHOC Children's lead medical informaticists. By utilizing technology in his teaching methodology such as online videos, podcasts and interactive websites, Dr. Taraman has been successful at engaging students and residents.
Serving as chief resident of pediatric neurology, Dr. Taraman actively participated in the clinical education of residents, coordinating board reviews for pediatrics and pediatric neurology, and arranging the Grand Rounds for the pediatric neurology division. Dr. Taraman has given presentations both nationally and internationally, including "Advances in Neuroradiology MR Spectroscopy, Diffusion Tensor Imaging, Fiber Tracking and PET Scanning" at Heliopolis Hospital, Cairo, Egypt. Dedicated to clinical excellence, Dr. Taraman is board certified in neurology with special qualifications in child neurology and board eligible in pediatrics. He is a Magna Cum Laude graduate of the University of Michigan majoring in biochemistry and psychology. He attended medical school at Wayne State University School of Medicine and went on to complete residency training in pediatrics and pediatric neurology at the Children's Hospital of Michigan.
A recognized leader in his field, Dr. Taraman is a recipient of the American Academy of Neurology Annual Meeting Scholarship, a Gold Humanism Honor Society Inductee and is a member of the International Child Neurology Association. Dr. Taraman was nominated as the first recipient of the "Friend to Nurses" Award.
Dr. Taraman plans to continue his community involvement by helping the medically underserved communities of Southern California. He is fluent in English and conversational in Arabic.
"We are in the midst of something very exciting... a time in which various disciplines: medicine, art, computer science, psychology... are all intersecting at neurology. We are very close to unlocking the secrets of the mind." - Dr. Sharief Taraman
Education
Medical School
Wayne State University School of Medicine, Detroit, Michigan
Pediatrics Residency
Children's Hospital of Michigan/Wayne State University School of Medicine, Detroit, Michigan
Pediatric Neurology Residency
Children's Hospital of Michigan/Wayne State University School of Medicine, Detroit, MI
Board Certifications
Honors and Awards
Norman M. Rosenberg Pediatric Emergency Medicine Resident Award - 2008
2nd Place - Best Research Poster Award - 2010 Michigan Neurological Association Winter Meeting
American Academy of Neurology Annual Meeting Scholarship recipient - 2011
Published Works
Bhattacharya P, Taraman S, Shankar L, Chaturvedi S, Madhavan R. Clinical Profiles, Complications, and Disability in Cocaine-Related Ischemic Stroke. Journal of Stroke and Cerebrovascular Disease 2010, Aug 31

Taraman S, Jani-Acsadi A, Tselis A. Central nervous system vasculitis and pediatric stroke. Journal of Pediatric Neurology 2010; 8, 3: 311-319.