CHOC Docs
Amanda N Fernandez, MD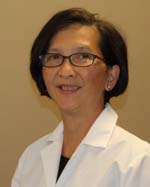 Office and Contact Information
CHOC Children's Neurology Center
1125 W. La Veta Ave.
Suite 125
Orange, CA 92868
phone: (714) 509-7601
fax: (855) 246-2329


map & directions
CHOC Children's Specialists
1201 W. La Veta Ave.
Orange, CA 92868
phone: (714) 509-7601
fax: (855) 246-2329


map & directions
Web Site:
http://www.choc.org/specialists/neurology
---
Physician Bio
Amanda Fernandez, M.D. is a CHOC Children's Specialists Neurologist, board certified in Pediatrics and Child Neurology. Dr. Fernandez received her medical degree from the University of the East in Quezon City, Philippines.
After moving to the United States, Dr. Fernandez completed her pediatric residency at State University of New York in Brooklyn, NY. Dr. Fernandez completed a fellowship in pediatric neurology at the University of Miami/Jackson Memorial Medical Center.
Dr. Fernandez has served Associate Clinical Professor, Department of Pediatrics, University of California, San Francisco and Medical Director of the Muscular Dystrophy Association Clinic.
Dr. Fernandez's research has included a Prospective study of Neurologic Development in Infants at Risk for Human Immunodeficiency virus (HIV-1) Infection and Compassionate Use of Felbamate in Pediatric Subjects with Epilepsy. Dr. Fernandez is a member of the American Academy of Neurology, American Epilepsy Society and the Child Neurology Society.
State University of New York/Health Science Center
---
Education
Pediatric Neurology Fellowship
University of Miami/Jackson Memorial Medical Center
Pediatrics Residency
Kings County Hospital, Brooklyn, New York
Medical School
University of the East, Ramon Magsaysay Memorial Medical Center, Quezon City, Philippines
Board Certifications
Pediatrics and Child Neurology