CHOC Docs
Maureen C Downes, MD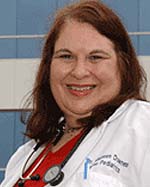 Office and Contact Information
16300 Sand Canyon Ave
Suite 811
Irvine, CA 92618
phone: (949) 753-9000
fax: (949) 753-5044


map & directions
Web Site:
http://www.irvinepediatrics.com
---
Physician Bio
Maureen C. Downes, M.D. is a Fellow of the American Academy of Pediatrics, and is board certified in pediatric medicine. Dr. Downes is a graduate of the Georgetown School of Medicine. She has been a physician for over 28 years, having completed an Internship at Cedars-Sinai Hospital, a residency at UCI Medical School, as well as a two-year fellowship in adolescent medicine. She was on the volunteer faculty at UCI before starting private practice. She is affiliated with Children's Hospital of Orange County (CHOC) and Saddleback Hospital. Dr. Downes is a member of the Irvine School District Advisory Board and she has been named for several years as a top pediatrician in America by the American Consumer Research Council.
Dr. Downes has been married for over 29 years and has three children.
Education
Medical School
Georgetown University School of Medicine
Pediatrics Internship
Cedars-Sinai Medical Center, Los Angeles, CA
Pediatrics Residency
UCI Medical Center, Orange, CA
Adolescent Medicine Fellowship
UCI Medical Center, Orange, CA
Board Certifications
Professional Organizations
American Board of Pediatrics
CHOC Articles & Publications
Snack Makers Target Your Children


Kid's Health (Archive): Winter 2008
Nutritional marketers are very effective at what they do. Your kids see an advertisement for an enticing snack, and pretty soon they want it, too....
Making a Mark


Kid's Health (Archive): Fall 2007
Four years ago, a trip to the pediatrician's office became a turning point in the lives of the Torres family. Steve and Gina Torres took their youngest son Zachary, then age 2, in for what appeared to...
---
Stories

Dr. Downes


Dr. Maureen Downes uses her experience as a working mother to help other working mothers. ...
---