CHOC Docs
David Brick, PhD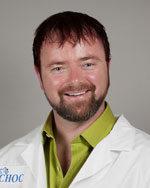 Office and Contact Information
1201 W La Veta
Orange, CA 92868


map & directions
---
Physician / Researcher Bio
David Brick, Ph.D., is a scientist with CHOC Children's Research Institute neuroscience division. He earned his doctorate in biochemistry from the University of Victoria in British Columbia, Canada. Dr. Brick completed post-doctoral training in neurovirology at the Cedar-Sinai Medical Center. He is a full member of the American Society of Virology and recipient of the Ruth L. Kirschstein National Institute of Health Individual Research Fellowship, 2003 through 2006. Dr. Brick's research interests include virology, neuroscience, stem cell biology, and regenerative medicine.
Research
Dr. Brick came to CHOC to start up the hospital's induced pluripotent stem cell (IPSC) lab. He and his CHOC colleague, Dr. Philip Schwartz, have received grant research support from the National Institutes of Health to work with long-time collaborators at the University of California, Davis M.I.N.D. Institute. Together they are banking skin biopsies from 100 carefully screened autistic boys. Dr. Brick and his team are growing the banked the skin cells and IPSCs and taking them to their neural form. Dr. Brick hopes that by comparing and contrasting the neural cells of autistic boys to those belonging to boys without autism, they may ultimately be able to identify either targets for autism therapy or means for diagnosis. The resulting cell lines will also be available to other researchers.
Dr. Brick is also working with his CHOC colleagues on a novel immunodeficient mouse model of Hurler's syndrome for preclinical trials of stem cell transplantation treatment. He will be evaluating treatment using hematopoietic stem cell transplantation for the peripheral effects of Hurler's syndrome coupled with neural stem cell transplantation, which may create a more robust treatment for patients by providing the deficient lysosomal glycosaminoglycan-degrading enzyme to both the periphery as well as the central nervous system.
Published Works
Nethercott, H.E., Brick, D.J, and Schwartz, P.H. 2010 "Derivation of Induced Pluripotent Stem Cells by Lentiviral Transduction" Human Pluripotent Stem Cells: Methods and Protocols, Humana Press (in press)

Schwartz, P.H., Brick, D.J., Stover, A.E., Loring, J.F. and Muller, F.J. 2008 "Differentiation of neural lineage cells from human pluripotent stem cells" Methods 45:142-158

Schwartz P.H. and Brick D.J. 2008 "Stem Cell Therapies for the Lysosomal Storage Diseases - the Quintessen-tial Neurodegenerative Diseases" Current Stem Cell Research and Therapy 3:88-98.

Mott, K., Brick, D.J., van Rooijen, N. and Ghiasi, H. 2007 "Macrophages are important determinants of acute ocular HSV-1 infection in immunized mice" Investigative Ophthalmology and Visual Science. 2007 48:5605-15.

Jin, L., Perng, G-C., Carpenter, D., Mott, K.R., Osorio, N., Naito, J., Brick, D.J., Jones, C. and Wechsler, S.L. 2007 "Reactivation phenotype in rabbits of a herpes simplex virus type 1 mutant containing an unrelated antiapoptosis gene in place of latency-associated transcript" Journal of Neurovirology 13:78-84.

Jin, L., Perng, G-C., Mott, K.R., Osorio, N., Naito, J., Brick, D.J., Carpenter, D., Jones, C. and Wechsler, S.L. 2005 "A herpes simplex virus type 1 mutant expressing a baculovirus inhibitor of apoptosis gene in place of Latency associated transcript has a wild type reactivation phenotype in the mouse" Journal of Virology 79:12286-12295.

Barsam, C.A., Brick, D.J., Jones C., Wechsler, S.L. and Perng, G-C. 2005 "A viral model for corneal scarring and neovascularization following ocular infection of rabbits with a herpes simplex virus type 1 (HSV-1) mutant" Cornea 24: 460-466

Peng, W., Jin, L., Henderson, G., Perng, G-C., Brick, D.J., Nesburn, A.B., Wechsler, S.L., and Jones.C. 2004 "Mapping herpes simplex virus type 1 latency-associated transcript sequences that protect from apoptosis mediated by a plasmid expressing Caspase-8" Journal of NeuroVirology 10:260-265

Jin, L., Perng G-C., Brick, D.J., Naito, J., Nesburn A.B., Jones C. and Wechsler, S.L. 2004 "Methods for detecting the HSV-1 LAT anti-apoptosis activity in virus infected tissue culture cells" Journal of Virological Methods 118:9-13

Mott, K.R., Osorio, N., Jin, L., Brick, D.J., Naito, J., Cooper, J., Henderson, G., Inman, M., Jones, C., Wechsler, S.L., and Perng, G-C. 2003 "The bovine herpesvirus-1 LR ORF2 is critical for this gene's ability to restore the high wild-type reactivation phenotype to a herpes simplex virus-1 LAT null mutant" Journal of General Virology 84:2975-85

Jin, L., Peng, W., Perng G-C., Brick, D.J., Nesburn A.B., Jones C. and Wechsler, S.L. 2003 "Identification of herpes simplex virus type 1 latency-associated transcript sequences that both inhibit apoptosis and enhance the spontaneous reactivation phenotype" Journal of Virology 77:6556-61.

Brick, D.J., Burke, R.D.,Minkley, A.A. and Upton, C. 2000 "Ectromelia Virus Virulence Factor p28 Acts Upstream of Caspase-3 in Response to Ultra-Violet Light Induced Apoptosis" Journal of General Virology 81:1087-1097

Brick, D.J., Burke, R.D., Schiff, L. and Upton, C. 1998 "Shope Fibroma Virus RING Finger Protein N1R binds DNA and Inhibits Apoptosis" Virology 249:42-51

Dickstein, R., Davies, P.C., Hoogland, D.S., Brick, D.J. and Upton, C. 1998 "An Arabidopsis Lipase-like Gene within a Sequence Previously Characterized as an intron" J. Biochem. Mol. Biol. & Biophys 1: 265-273

Brick, D.J., Brumlik, M.J., Buckley, J.T., Cao, J-X., Davies, P.C., Misra, S., Tranbarger, T.J and Upton, C. 1995 "A new family of lipolytic plant enzymes with members in rice, arabidopsis and maize" FEBS Letters 377:475-480