CHOC Docs
Nadia Torres-Eaton, Psy.D.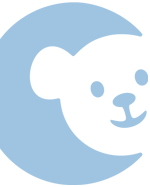 Office and Contact Information
CHOC Pediatric Psychology Dept
1201 W La Veta
Orange, CA 92868
phone: (714) 509-8481
fax: (714) 509-8756


map & directions
---
Physician Bio
Dr. Torres-Eaton received her training at the University of La Verne and completed her internship at the City of Hope. She completed a fellowship at CHOC in Pediatric Psychology.
Dr. Torres-Eaton, also speaks Spanish.
Education
Psychology School
University of La Verne, La Verne, CA
Psychology Pre-Doctoral Internship
City of Hope National Medical Center, Duarte, CA
Pediatric Psychology Oncology Postdoctoral Fellowship
Children's Hospital of Orange County, Orange, CA
Board Certifications