CHOC Docs
Paul Y Qaqundah, M.D.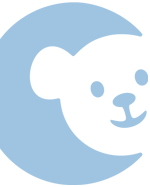 Office and Contact Information
Pediatric Care Medical Group
17822 Beach Boulevard
Suite 278
Huntington Beach, CA 92647
phone: (714) 842-1441
fax: (714) 843-0394


map & directions
Web Site:
www.pediatriccare.net
---
Physician Bio
Dr. Qaqundah received his M.D. degree from Ein Shams University in Cairo. He completed his internship at Birmingham Childrens' Hospital in England and did his residency and fellowship at the University of California, Irvine.
He is board certified in pediatrics and also speaks Arabic.
Dr. Qaqundah is a recipient of a "Physicians of Excellence" award and is affiliated with AAP, CMA, OCMA, AMA and JCAAI.
---