CHOC Docs
Cindy S Kim, PH.D., ABPP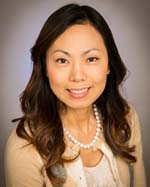 Office and Contact Information
CHOC Pediatric Psychology
1201 W La Veta
Suite 503
Orange, CA 92868
phone: (714) 509-8481
fax: (714) 509-8756


map & directions
---
Physician Bio
Cindy Kim, Ph.D., is a board-certified clinical psychologist with expertise in the areas of pediatric feeding disorders, autism spectrum disorder, infant and toddler assessment, anxiety, depression, and family and behavior therapy. She is certified in clinical hypnosis and completed training in biofeedback. She earned a Ph.D. in clinical psychology from Rosemead School of Psychology/Biola University after receiving a bachelor's degree in psychology from University of California, Riverside, and a master's degree in clinical psychology from San Diego State University. Dr. Kim completed an APA-accredited internship and post-doctoral fellowship at USC/Children's Hospital Los Angeles. She is a member of the American Psychological Association and a fellow of the American Academy of Clinical Psychology. She speaks Korean.
Dr. Kim also provides supervision of practicum students and has several ongoing research projects involving the effectiveness of a multidisciplinary approach to treating patients with pediatric feeding disorders.
Education
Psychology School
Rosemead School of Psychology, La Mirada, CA
Pediatric Psychology Postdoctoral Training
Children's Hospital of Los Angeles, CA
Board Certifications
Video
Guided Imagery: Dr. Kim, CHOC Children's


In this segment of American Health Journal, Cindy Kim, PhD, gives information about guided imagery, a progression of mental images, as a way to enhance coping with stress, pain management, and improvi ...
---
News
Dr. Cindy Kim to Appear on American Health Journal on Friday, June 7 at 12:30 p.m.
June 03, 2013
---