CHOC Docs
Devin Binder, MD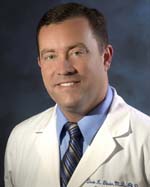 Office and Contact Information
3501 Jamboree Road
Suite 1250
Newport Beach, CA 92660
phone: (949) 829-2378
fax: (714) 769-6121


map & directions
Web Site:
http://www.bestcenteroc.com
---
Physician Bio
Dr. Binder received his MD degree from Duke University and did his internship and residency at the University of California, San Francisco. He completed his fellowship at the University of Bonn, as a William P. Van Wagenen Fellow in Germany.
Dr. Binder is affiliated with the Society for Neuroscience, the American Association for the Advancement of Science, the AMA, the American Epilepsy Society, The American Association of Neurological Surgeons, the American Society of Stereotactic and Functional Neurosurgery and the Congress of Neurological Surgeons. In 2007 he received the Research Associates Dean's Junior Physician/Scientist Award from UCI, the Faculty Career Development Award from UCI and the Vesalius Award from the American Association of Neurological Surgeons.
Education
Medical School
Duke University, Durham, NC
General Surgery Internship
University of California San Francisco
Neurosurgery Residency
University of California San Francisco
Epilepsy Neurosurgery Fellowship
University of Bonn, Germany
Board Certifications