Events
LITTLEST ANGEL HOME TOUR & GIFT FAIRE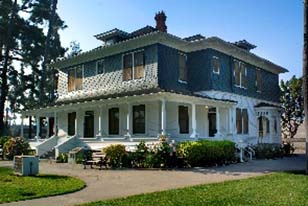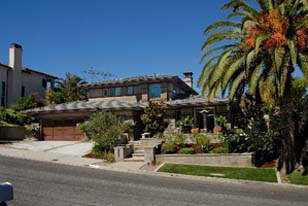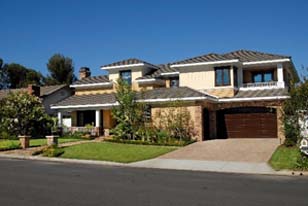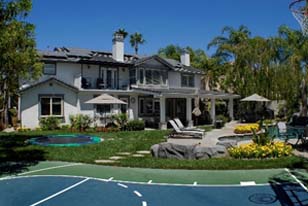 The Littlest Angel Guild invites you to our 37th Annual Home Tour and Gift Faire. This year's Tour includes four homes -- three in Yorba Linda and one in Placentia. Each home was selected to celebrate CHOC Hospital's 50th Anniversary year. For the first time we will have a home that is listed on the National Register of Historic homes. There are two newly constructed homes that celebrate the best in architectural design and interior style. We will also revisit one of the most popular homes on a previous Home Tour – featuring a collection of Disney art, design and collectibles.
Please plan to join us and at the Shops for CHOC located at our Gift Faire at the Yorba Linda Community Center on Friday between 10:00 am and 6:00 pm for the refreshments included with your Home Tour Ticket
In addition to on-line tickets sales, tickets go on-sale starting September 1 at the following locations:
Anaheim Hills:
Anaheim Hills Jewelry and Coin Mart, 5562 E. Santa Ana Canyon Road
Flatter Me...Again! "Chic Consignment Closet," 5753 E. Santa Ana Canyon Road
Zae's Women's Boutique, 168 S. Fairmont Blvd.
Brea:
Mandel Jewelers, 2500 E. Imperial Highway

Fullerton:
Mum's The Word...A Florist, 1175 N. Berkeley Avenue

Placentia:
Jewelers Touch, 1215 E. Imperial Highway
Villa Park:
The Green Pear Boutique, 17853 Santiago Blvd.
Yorba Linda:
David Hayman Jewellers, 18250 Imperial Highway
The Garden Gate Flowers, 19685 Yorba Linda Blvd.
The Vanity Room Salon and Spa, 21520 Yorba Linda Blvd.
Yorba Linda Chamber of Commerce, 17670 Yorba Linda Blvd.
Fig Leaf Boutique, 4935 Yorba Ranch Road
For additional information Contact Us at: contactus@littlestangelguild.org
Please Note:
Tickets purchased on-line are available at Will Call on the day of the Tour at Gift Faire located at the Yorba Linda Community Center, 4501 Casa Loma, Yorba Linda. Tickets are not refundable.
The homes are a self-guided Tour and may be viewed in any order. NO HIGH HEELS ARE PERMITTED, shoe covers will be provided and are REQUIRED.
Please no children under 12 or strollers. No photography allowed in the homes. Unfortunately this year's homes are not wheel chair accessible.
Fee: Advance Purchase Tickets are $45 including refreshments and $50 on the Day of the Event refreshments as long as supplies last.
Date:

Friday, October 17, 2014

Time:

Home Tour: 9:00 am to 6:00 pm-Last entry at 5:00 pm
Refreshments at Gift Faire: 9:00 am to 6:00 pm (Friday only)


Location:

Yorba Linda Community Center
4501 Casa Loma
Yorba Linda, CA 92886
[click here for directions]

Contact:

Fee:

$45 Presale/$50 at the Door
Click here to purchase tickets online

More Info:

Littlest Angel Guild

---