Blood and Donor Services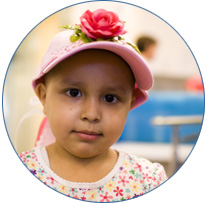 With the support of our community we have been able to supply 50 percent of our patients' needs for blood transfusions, a percentage that we would love to increase.
We rely on volunteer blood donors like you, your friends, neighbors and co-workers to meet these needs. Every time our volunteers donate, they leave knowing they are having direct impact on the recovery of a child. Your blood donation gives these children a better chance at a healthy life.
To become a blood donor for the children at CHOC, call 714-509-8339 or email us at donatebloodforkids@choc.org to make an appointment. Same-day appointments are often available. We are located in the CHOC Commerce Tower at 505 S. Main St. Suite 185 Orange, CA 92868.
Donate Platelets
Platelets are the component of your blood that help form clots and stop bleeding. Our children that have cancer, aplastic anemia, and blood disorders especially benefit from platelets. Chemotherapy and radiation often times kills cancer and healthy cells and platelet transfusion greatly improve the outcome of our children. Platelet donations take longer then whole blood donations but this allows our donors time to relax and watch a movie or read a book.
Coordinate a Blood Drive
Coordinating a blood drive is one of the best ways to support your community. Get together with your friends, work, school, church, service organization or anyone else and we will reserve time at our center specifically for your group. Coordinating a blood drive is easy to do, takes very little effort and produces big life-saving results. For more information or to set up a blood drive, please call 714-509-8339.
Designated Donor Program
CHOC also offers a unique designated donor program which allows your blood donation to be directed to a specific child in need. Each unit of blood is tested and if accepted and compatible will be available for the specific child. No blood is ever wasted and if the donation is not compatible or the child does not need the blood at the time, it will be released to another child in need. Blood donations must be received at least four days before the child's anticipated need. Families can set up a designated donor program by calling 714-509-8339 and then begin recruiting donors.