Specialty Centers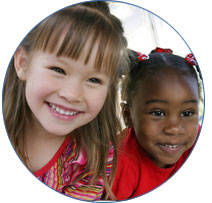 A significant part of the mission at CHOC is to serve those who do not always have access to healthcare services due to either financial and/or transportation barriers. The CHOC clinics bring our programs and services right where our patients need them the most.
These clinics provide outpatient care to children from infancy to age 17. The clinics provide sick visits and well-child care, including immunizations, and primarily serve low-income families who would otherwise go without a medical home. We have several clinics in Orange County to serve our community. Additionally, three mobile healthcare units visit different schools and community centers, providing primary health care services, immunizations and screenings to school-age children.
All of the physicians who work with the CHOC Clinics: Orange Clinic, Clinica CHOC Para Niños, CHOC Clinic at the Boys & Girls Club of Santa Ana, Costa Mesa Clinic, and the Health Center in Garden Grove are bilingual, fully qualified pediatricians who are on staff at CHOC. Services are also available in Vietnamese and other languages.