Child Life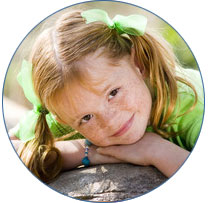 The Child Life Department at CHOC Children's strives to normalize the hospital environment for its pediatric patients and families. This normalization can occur through procedural, surgical, diagnosis education and support as well as therapeutic interventions meant to maintain or improve development. Child Life Specialists are trained professionals with bachelor's or master's degrees in the area of child life, child development, human development, or recreation therapy. Many Child Life Specialists also receive national professional certification.
Helping Our Patients

You can help our patients by donating
NEW
toys, games, and other supplies. You can also donate cash and gift cards for the CHOC Child Life Staff to purchase items most needed for our current patients.

Click here to view CHOCO's Wish List
Services Offered:
Pre-Procedural Preparation and Support
"Hello Hospital" Pre-Admission Program
Surgery preparation and OR Escorts
New Diagnosis Education and Support
Education and Support for Siblings
Therapeutic Programs:
Developmental Stimulation
Special Entertainment
Hours of Operation
Monday-Friday 8:30 a.m. - 9 p.m.
Saturday-Sunday 8:30 a.m. - 5 p.m.
Emergency Department Coverage -7 days a week 3:30 p.m. - midnight